Most people can tell you the worst car they've owned. For me, the award goes to the 1994 Saturn SL2. I got the car from my future brother- and sister-in-law in 2007 after my reliable Toyota Corolla (God rest her soul) finally died. They offered to give me the car, but I insisted on giving them a few hundred dollars.
My Saturn's only virtue was that it got great gas mileage, probably because it topped out at 77 mph (when it began to shake) and had as much acceleration as a rhinoceros after a Thanksgiving meal. Cramped and low-riding, it made you feel like you were driving a clown car or a big wheel. It was made of some cheap plastic-like substance.
The day my Saturn's transmission went out, I was at my friend's wedding, serving as a groomsman. We were leaving a bar to drive to the reception, but when we got in my car the engine wouldn't turn. When the tow truck driver arrived, I thanked him and handed him the keys. I never saw the car again.
As bad as my Saturn was, it was not the worst car in history. In fact, my Saturn was a luxury car compared to the Worst Car Ever award-winner. That distinction goes to the Trabant, a dreadful vehicle produced from 1957 to 1990 by the former East German car manufacturer VEB Sachsenring Automobilwerke Zwickau.
A Long, Distinguished List
There's no shortage of awful vehicles. The Ford Edsel, which debuted in 1955, was famously ugly. The Delorean is remembered fondly today because of Back to the Future, but it's easy to forget that its poor design—it was notoriously heavy and had a weak engine—left its creator broken and bankrupt.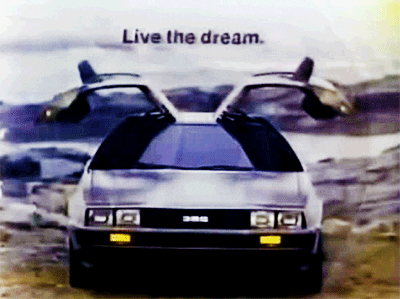 The Gremlin, a car produced by American Motors Corporation, a company that went belly up in the Reagan era, looked like it was designed for an actual gremlin; worse, it handled poorly and had lousy suspension. And let's not forget Ford's Pinto, whose engineering flaws included a combustible fuel tank that may have inspired this famous Fight Club scene and most definitely inspired this Top Secret scene. (Sidebar: if you haven't watched Top Secret, you're missing out.)
The Trabant, however, tops them all.
The Trabant 'Smoked Like an Iraqi Oil Fire' and Cost a Year's Wages
The smoke-belching Trabant, affectionately known as the "Trabi" to people who never had to drive one, debuted in East Germany in November 1957. Initially, the car was not a disaster, at least not entirely. In fact, it had some enviable attributes for its era. Its much-mocked duroplast body was an innovation at the time of its introduction. The vehicle's front-wheel-drive transmission system and independent suspension were also modern advancements, one Trabant driver notes.
That, however, is where the vehicle's virtues stop and its problems begin.
It wasn't that the Trabant had a weak two-stroke engine, though it did. It wasn't just that the Trabant was made with recycled waste (usually from wool or cotton), though it was. It wasn't that Trabants topped out at 60 mph and "smoked like an Iraqi oil fire," as one writer put it.
No, the Trabant's biggest problem was that it never really improved. Perhaps it's no surprise that the 1957 Trabant had no tachometer, no turn signal, no seat belts or fuel gauge, no trunk liner, and used an oil/gas mix. The fact that these basic amenities were still missing when Taylor Swift was born is a bit more surprising. Indeed, when the last Trabant was produced in 1989 it still topped out at about 60 mph, which it took 21 seconds to reach from a stop. The Aston Martin Virage, which debuted the same year, took 6.5 seconds.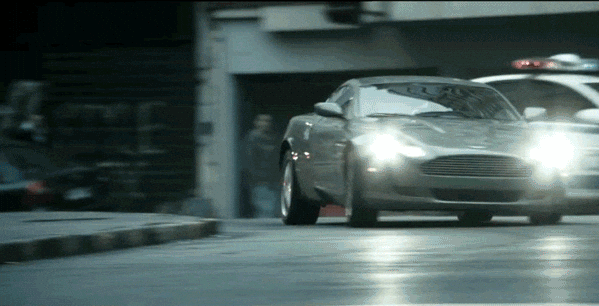 Perhaps just as shocking is how much a Trabant cost. The P601 model, which hit production lines in 1963 and was the most heavily produced Trabant, was listed at 7,450 eastern marks by the state ($1,862 USD in 1963, $15,600 in 2019). The average monthly income of an East German in 1960 was 558 marks, which means a Trabant cost more than an entire year's wages for a typical worker, and it was paid in advance.
Trabants, however, were actually even more expensive. Because of automobile scarcity, on the second-hand market, a used Trabant sold for more than double the price of a new one, says Eli Rubin, an associate professor of history at Western Michigan University. Why were people paying so much for such a janky vehicle? Well, there wasn't anything else.
East Germany's other car, the Wartburg, a steel beast (well, critter, anyway) with twice the horsepower as a Trabant that went for thrice the price, was produced for export (and Party VIPs). Indeed, despite its few amenities and poor reliability, East Germans considered themselves lucky just to get a Trabant. The average waiting period was 10 years.
When the Wall Fell
Despite its many problems, a total of 2,818,547 Trabant 601s were produced—all of which became obsolete on November 9, 1989.
On that day, the Berlin Wall fell. With the grotesque scar that had marred Germany removed, the poor Trabant's days were about over. Richard Leiby, a longtime editor at The Washington Post who wrote a book on the unification of Germany, says with its puny engine and lack of pollution controls, the Trabant was "clearly inferior to just about any automobile manufactured in Europe."
Trabants spewed four times as much pollution as typical European vehicles, which meant they did not meet emission standards in other European nations.
Many Trabants were sold for as little as a few marks. Others were simply given away or abandoned as families fled to Western Europe. One reason for this was that European nations didn't want them. Trabants spewed four times as much pollution as typical European vehicles, the historian Victor Sebestyen notes in Revolution 1989: The Fall of the Soviet Empire, which meant they did not meet emission standards in other European nations. But that didn't stop thousands of Germans from using them to migrate westward on what some remember as "the Trabi Trail." (In Czechoslovakia, the event was dubbed the Trabi Invasion.)
The Trabant's Legacy
Despite being a dreadful automobile, quite possibly the worst ever produced on a mass scale, the Trabant holds an important place in history. It is the car that "gave Communism a bad name," a vehicle so inferior to automobiles produced in Europe and America that few could deny the system's failings. It became, in short, a joke.
And its memory lives on. On Saturday, the International Spy Museum in Washington, DC, will host the 13th annual Parade of Trabants to commemorate the fall of the Berlin Wall. On L'Enfant Plaza, history buffs, car enthusiasts, and Trabant owners will gather to celebrate and marvel at some of the 33,000 Trabants still in existence today.
May the memory of the Trabant live on forever.